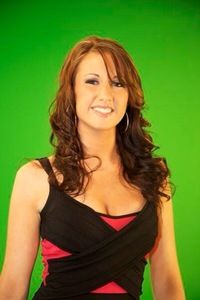 Born into a musical family and raised in San Ramon Ca, Aubrey started her music career at age 4 by singing on camera for family and friends. Aubrey then spent the next 10 years singing in both her Church Choir and touring with the Danville Girls Chorus. Through high school she continued to be involved with choir while also training under Kelly Burge. Afterwards Aubrey attended the University of Oregon where she performed in their choirs, private lessons, and recorded the choirs as a music engineer for their school of music. While attending she also taught piano and voice lessons. 
Following college Aubrey has remained active in music by recording covers, working with local artists and joining the ranks of the Sunshine Saloon's Karaoke Superstars with her 1
st
Place finish in their 2013 Elimination Tournament.
Bill Ciullo Keyboards, Guitar & Vocals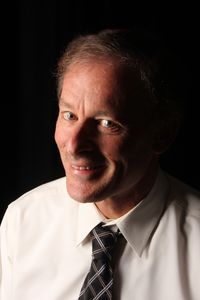 Bill has been playing keyboards and guitar in various bands located in the Bay Area for the past 30 years.
The styles of the bands covered Originals, Punk Rock, Disco, Top 40, and Classic Rock. His keyboard playing has been heard on some original songs on the Radio.
Bill's influences for his keyboard styles focus more on the bands where Classical music influenced the Rock sound. These include bands such as: The Moody Blues, The Electric Light Orchestra, Renaissance, The Alan Parsons Project, Queen, and the most influential of them all, the Beatles.
Bill has combined his passion for music along with his Engineering career to pioneer the development of the physical modeling of instruments and sound. He holds patents in Karaoke technology and has been featured on Japanese Technology television programs.
Bill has completed one album of original music where he plays all of the instruments.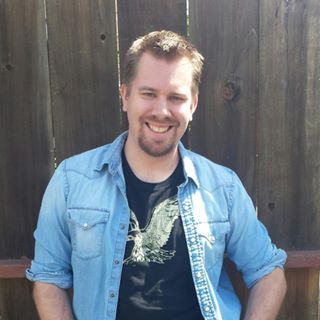 Jon is Retroactive's male vocalist. Jon first began singing on stage at the age of 8 with Redwood Chapel's Kid's Choir in Castro Valley.  When he reached high school, his passion for singing shifted to musical theater.  He has performed several musicals with Neighborhood Church, Chabot College, and Las Positas.  Jon's first professional performance was with the Willows Theater Company in Martinez doing a 70's Musical Review titled "8 Track."  Jon became karoke-buddies with Aubrey Cambra, where she asked Jon to join Retroactive.  Jon's favorite styles of music to sing range from Musicals, Sinatra, Michael Buble, Garth Brooks, Zac Brown Band, Bon Jovi, Usher, etc.  He's very excited to be a part of Retroactive and is looking forward to having people get up and dance and forget about life for awhile.
Steve Molinari - Drums & vocals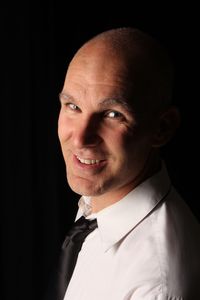 Steve began playing drums when he was 8 years old. He learned his drum set skills from his father, who has played drums for over 50 years. Steve played in high school and university bands, as well as independent alternative rock bands as he got older. Steve has toured in many of the western US states and as far away as Nice, France. Most recently, Steve was in an alternative rock band in Southern California which regularly gigged on the Sunset Strip.
As a native of the East Bay, Steve's early influences included the funk/punk scene in San Francisco with bands like Primus, Jane's Addiction and the Red Hot Chili Peppers. Currently, Steve is inspired by the drumming skills of Josh Freese, of the Vandals, Guns N' Roses, Matt Chamberlain, one of the most widely heard session drummers, Zigaboo Modeliste, a founding member of the Meters and Dino Campanella of Northern California's Dredg.
 His favorite styles of music to play include Funk, R&B, and Rock. Steve looks forward to sharing his passion for drumming with his son.
Lou Ahtty - Bass & Vocals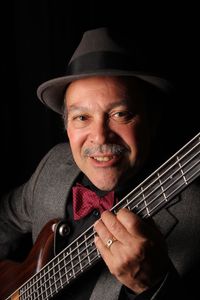 Lou Ahtty is a San Francisco native and has played bass for over 40 years. A music major in college, he loves playing a variety of music styles - Rock, Soul, R&B, Funk and Jazz.. His bassist influences include notables such as Paul McCartney, Verdine White, Nathan East, Victor Wooten and James Jamerson. Lou is also a seasoned sound production and recording engineer.
Lou has played in venues throughout the San Francisco Bay Area. He has played bass alongside top musicians including Latin percussionist great, Armando Peraza,  and blues legend, Elvin Bishop.
Lou maintains his easy going attitude by daily doses of watching "The Simpsons."